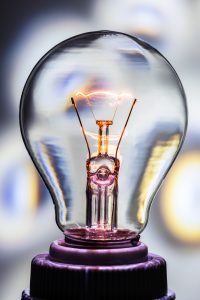 Commercial electrical installation isn't something just any handyman or contractor can do. Proper installation and keeping everything up to code are absolutely necessary to ensure the safety of all of the construction crew and employees alike. At Authorized Electric, LLC we take commercial electrical installation and repair very seriously and always ensure a job well-done and in a timely manner so you can maintain your schedule. We are business owners as well; we understand the importance of a properly installed, repaired, and maintained electrical system.
We assist Middle River area business owners with a variety of issues including remodeling schematics and installation, maintenance contracts, system and equipment upgrades, tenant services, and emergency electrical repairs. Our expert electricians are on call 24/7 for electrical emergencies as well as standard repairs.
Reasons for Commercial Electrical Repair
Several things can go wrong on any given day and at any given hour. We are often called out for repairs that include:
Flickering Lights – Employees and customers rely on properly working lighting for safety and to navigate the property with ease. Flickering lights may mean the light bulb needs to be replaced or it could indicate a more sinister problem with the electrical system.
Power Outages – You never know when the power may go out. Keep our number handy so you can call us immediately in case of a power outage. We will troubleshoot the issue and find the reason behind it as quickly as possible.
Other Electrical Issues – Electrical problems may occur gradually over time or they may be sudden. Either way, you need an on-call electrician to ensure the safety of the property and everyone in the immediate area.
Please remember that any accident involving electricity can be fatal. Electrical installation isn't worth the potential loss of life simply to save some money in the long run.
The Electricians at Authorized Electric, LLC, would like to thank you for stopping by our website today. We are located in Middle River, Maryland and we provide top notch electrical services to surrounding business owners and homeowners alike. We would love to show you how we can help you protect your commercial property by installing a CCTV system.
Call us at 443-579-5701 to discuss your upcoming project or to make an appointment to discuss the installation or repair of your commercial electrical system.