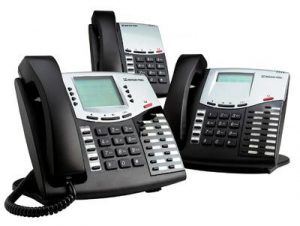 Commercial telecommunications systems must be installed and properly maintained in order to continue to function as intended. The telecommunications system may include the installation of several telephone cables and Ethernet cables as well. Here at Authorized Construction Group, LLC, we assist many business owners in the Essex area with their telecommunications systems. We are business owners as well; we understand the importance of commercial telecommunication systems and their role in today's business environment.
Some of the Businesses We Serve
Hospitals
Manufacturing Plants
Warehouses
Call Centers
Law Offices
Nearly every type of business requires a properly functioning telecommunications system in today's business world. Whether you operate a business with a single phone line and computer with internet access or multiple office spaces with individual lines of communication, the success of your business is likely reliant on the commercial telecommunications system webbed throughout the property. One glitch in the system or improper installation can create serious problems for the entire system.
We use the most up to date cabling, cable management, and installation guidelines to ensure a proper installation every single time. We make sure all of the wiring is up to code and organized so we can more easily track down potential problems in the future.
The Electricians and Builders at Authorized Construction Group, LLC, would like to thank you for stopping by our website today. We are located in Essex, Maryland and we provide top notch electrical services to surrounding business owners and homeowners alike. We would love to show you how we can help you protect your commercial property by installing a CCTV system.
Before you leave, take a look at our gallery of past projects to see some of the previous work we've done in Essex and the surrounding areas. Call us at 443-579-5701 to discuss your upcoming project or to make an appointment to discuss the installation of your commercial telecommunications system.