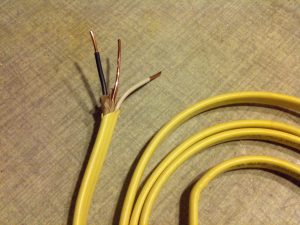 Residential electrical installation and repair isn't something a handyman or contractor should attempt on the average home build or remodeling project. Proper installation and making sure that everything is up to code are necessary for the safety of working crews and homeowners alike. At Authorized Electric, LLC, we take residential electrical installation and repair very seriously and always strive to ensure that the job is done properly and in a timely manner. We are homeowners as well; we understand the importance of a properly installed and maintained residential electrical system.
We assist Middle River area homeowners with a variety of issues including new home builds, remodeling projects, rewiring older homes, and all types of electrical repair. Our electricians are on call 24/7 to assist with electrical emergencies as well as standard service calls.
Reasons for Residential Electrical Installation and Repairs
The electrical system is comprised of a network of wires and connections; any of which may become faulty at any given time. Safeguards are in place to prevent power surges and serious problems, but we're still called out regularly for issues like:
Flickering Lights – It's perfectly normal for the lights to dim for a split second when the heat pump kicks on while the washer, dryer, dishwasher, and other electric components are working. But if the lights flicker for seemingly no reason, there could be something wrong with the electrical system.
Power Outages – Residential power flickers or outages happen occasionally, but if your home is the only one without power, something could be wrong.
Electrical Smells – Electrical outlets shouldn't produce a smell. Call us if you smell a faint smell of smoke coming from the outlets or notice the appearance of a smoky residue around them.
Room Specific Wiring – Specific rooms such as the kitchen and home theater often require specific wiring in order to be effective. You wouldn't want to be watching a movie on the big screen with surround sound booming and flip a breaker by turning on appliances in other rooms.
New Home Builds and Remodels – Building a new home is exciting. We often work with contractors who are involved with new home builds and remodeling projects that require new electric installation.
Please remember that any accident involving electricity can be fatal. Electrical installation isn't worth the potential loss of life simply to save some money in the long run.
The Electricians at Authorized Electric, LLC, would like to thank you for stopping by our website today. We are located in Middle River, Maryland and we provide top-notch electrical services to surrounding business owners and homeowners alike. We would love to show you how we can help you protect your commercial property by installing a CCTV system.
Call us at 443-579-5701 to discuss your upcoming project or to make an appointment to discuss the installation of your residential electrical system.