Commercial Lighting and Electrical Services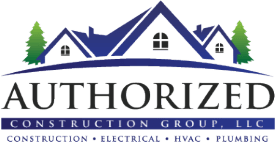 Commercial lighting and electrical requirements are much different from residential needs. Authorized Construction Group, LLC, is backed by a Master Electrician with more than 10 years experience providing top quality service to both residential and commercial clients throughout Maryland. We also offer a wide array of commercial construction, plumbing, and HVAC services for your convenience.
Commercial Interior Lighting Solutions
Commercial interior lighting has the ability to attract business or turn it away. You can highlight specific items in your inventory and increase sales for that particular item type. Customers feel safer knowing that the area in which they shop is well lit and well maintained. Allow us to help you explore different lighting options for your commercial property.
Installation

Maintenance

Repair

Lighting Controls

Security Lighting

Task Lighting

Commercial Exterior Lighting Solutions
Commercial exterior lighting is just as important to your clients and the success of your business as interior lighting. Your parking lot, garage, and the entire exterior of your commercial property must be well-lit and offer a safe atmosphere for your clients. We offer maintenance schedules and are available for repairs as needed. We install, maintain, and repair all commercial lighting issues in a timely manner.
Installation

Maintenance

Repair

Power Outlets

Equipment Moves

Service Panel Upgrades

Businesses We Service
We work with a variety of local businesses and franchises from restaurants to shopping centers and office buildings. We have existing contracts with apartment complexes and hotels, and many other retail locations throughout Maryland. If you're looking for a Master Electrician to install, maintain, or repair commercial electrical or lighting problems, call us.
The ACG Edge
Authorized Construction Group, LLC, (ACG) is located in Essex, Maryland. We offer much more than residential and commercial construction, as our business name suggests. We started our business on the foundation of electricity, as the business owner is a Master Electrician. We quickly built onto our original business model because we saw a serious need for honest, hard working contractors in the Essex area.
We now offer an array of remodeling, plumbing, and HVAC services in addition to our electrical services. If you're planning to remodel your commercial property, we have the experience and the expertise to handle everything you need under one roof. We will help design and implement your commercial remodeling ideas from start to finish. Call 443-579-5701 any time to discuss your ideas.